The Ottobar opened in downtown Baltimore September 1997 at 203 East Davis Street in the former Chambers nightclub space.With VERY limited capacity, the venue provided an intimate showroom for live music and occasional performance art. Some of the National artists of note who performed: The White Stripes, Le Tigre, Fear, Bright Eyes, Lamb Of God, Death Cab For Cutie, My Morning Jacket, Royal Trux, Jimmy Eat World, Of Montreal, Blonde Redhead, Queens Of The Stone Age, Man…Or Astroman, Spoon and Mastodon along with local artists of the time: Denim Skeleton, Goliath, Third Harmonic Distortion, Oxes, The Oranges Band, Lungfish, Candy Machine, Daybreak, The Goons, Mary Prankster, Rhinovirus, Roads To Space Travel and many, MANY more. Performances included: The 80's Prom, Smiths/ Morrissey Karaoke, Salute To Satan, Tiny Couch Night, The Death Of Vaudeville Night and The Annual Outdoor Music Festival "Bourbon Street Anti Fest." The Davis Street Ottobar closed in November 17th 2001.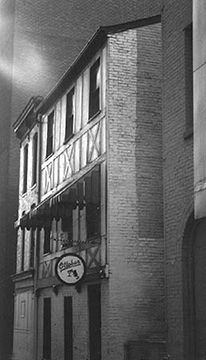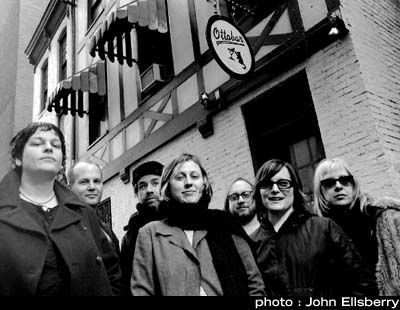 That same month Ottobar reopened at 2549 North Howard street with the one and only Daniel Johnston. This new venue was considerably larger and offered a much cleaner and hospitable atmosphere (for the first few years.) Some notable acts so far: Yeah Yeah Yeahs, Wye Oak, Drive-By Truckers, Dinosaur Jr, TV On The Radio, The Breeders, Maroon 5, Future Islands, Quiet Riot, Paramore, Celebration, KRS-ONE, Jonathan Richman, David Cross, All Time Low, At The Drive In, Atmosphere, Dan Deacon, The Melvins, Wiz Khalifa, Beach House, Twenty One Pilots, Bouncing Souls, Animal Collective and many more. Other special nights include: "Underground" Dance Party, Ottobar's Shrunken Head, Super Art Fight, Pet Weddings, Butcher Knife Throwing Contest and Spelling Bee, Ottobar Boys and Girls Choir, Book Burning For Peace and so many more. Thousands and thousands of shows- Tens of thousands of bands and counting.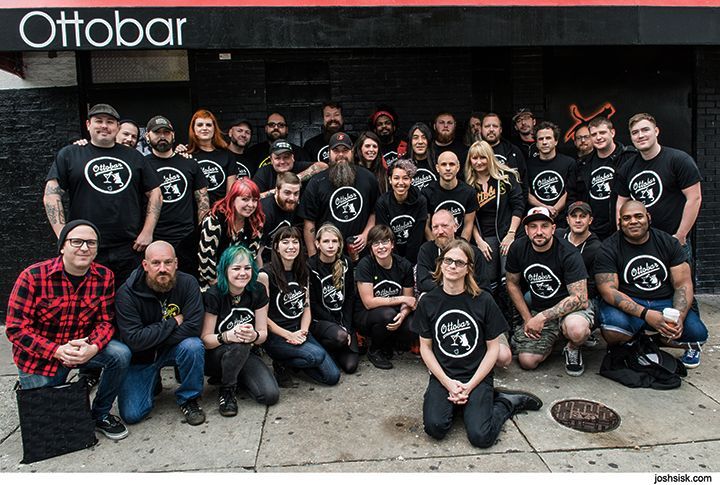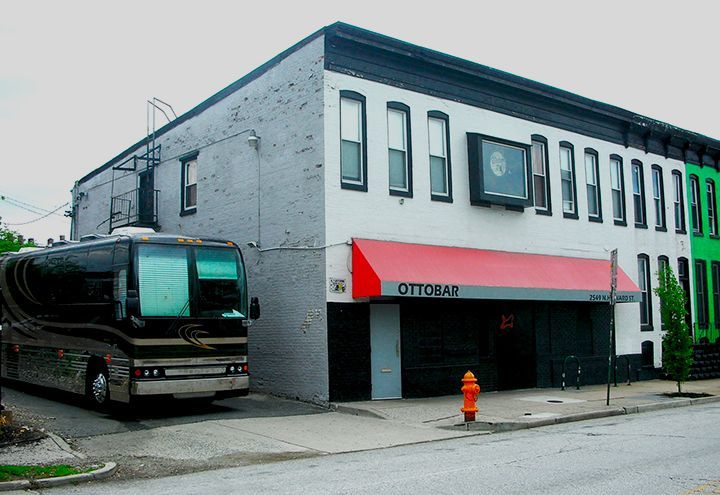 Tom Malenski was a beloved son, brother and co worker. In sept of 2014 he was taken from us. His sense of humor, his honesty, and his work ethic were beyond measure. His dedication to his family and work families was without equal. Few of us will ever be faced with the uncertainty of a life and death situation. Tom did not back down. He died heroically protecting those he loved.
We also owe a debt of gratitude to Sandy Malenski for having raised such an extraordinary man.
5/28/70 to 9/26/14